The "My Funny Valentine Comedy Show", starring comedian Tim Cavanagh, is the perfect, romantic chance for all people that are in love, have been in love or hope to be in love… to laugh at their love life.
And, even if you are disgusted with the thought of love ( and let's be honest, we all have been) Tim's show is also the funniest place to enjoy the most hilarious comedy.
Tim takes the stage resembling a combination of the high school teacher that every student knew that they could push to the limit and the guitar-strumming, church choir leader that struggles tirelessly to get the congregation to join in the singing. As a former religion teacher at an all-girls Catholic High School...Tim is, as he seems.
Tim's show is a delightful mix of music, jokes, prizes and audience interaction that plays to all audiences. He has been a crowd favorite of Twin Cities crowds since the iconic Comedy Gallery comedy club opened in 1981. Tim has appeared on Comedy Central, Showtime, WGN America and was featured on an ABC-TV prime time comedy special.
Tim Cavanagh is a national touring comedian as a headliner at all major comedy clubs and has shared the stage with such comedy greats as Jerry Seinfeld, Ellen DeGeneres, Drew Carey, and Jay Leno. But he is perhaps best known from his vast success on radio. His radio airplay began with his many novelty song hits on the legendary "Dr. Demento" radio show. Since 1997, Tim has been a regular guest on the award winning "Bob & Tom" radio show, which is heard nationwide on 130-plus stations. Since 2010, Tim has been featured on the show doing his recurring segment, "Tim Cavanagh's Cavalcade of Celebrity Birthdays."
Tim has brought his clean and engaging comedy to hundreds of comedy clubs and corporations across America. Now, one last question about laughter: laughter may indeed be the best medicine, but can you get it for $4.00 at Wal-Mart?.
Listen to Tim's "Get Drunk With Dignity" on the syndicated "Bob and Tom" Show
SMILING MIKE RATING:
4- 31/32 OUT OF A POSSIBLE 5
Valentines Day - February 14, 2018
Freddies Family Restaurant
810 Hwy 65 South • Mora,,MN
Dinner and Show $35.00
Dinner at 6:30PM and Show at 8:00PM
Broasted chicken and BBQ Rib Buffet
(320) 679-2811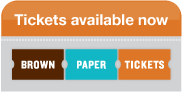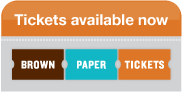 Thurs. - February 15, 2018
Turtles Bar and Grill
132 First Ave E • Shakopee,MN
Show Tickets: General Admission $20.00
(952) 445-9668